8/May/2022
2022 Show Programme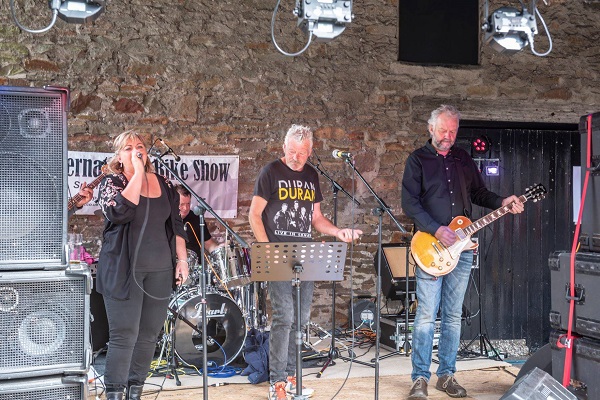 Saturday 10th September
10:55AM Show opening - Intro/Welcome
11:00AM 51 Degrees - A Bristol based five piece rock band providing high energy covers to get the crowd pumped.
12:30PM The Factory – Four piece band of experienced musicians from North Somerset playing some of your favorite rock, blues and pop covers.
1:30PM CHSW - a short Summary on the Charity.
2:00PM THE REBOUNDS– A Local band formed just before the country went into lockdown, are eager to finally get out and share their take on a bunch of indie, pop and soul songs that they hope you'll love.
3:30PM Beacon Rise – An up and coming band, creating their own material. They have a strong stage presence and show their talents through swapping instruments.
4:30PM Charity Raffle, Auction
5:15PM Running on Empty – Clevedon based band who have been together for nearly twenty years. Playing blues / rock covers from the 60's and 70's blues and much more!
6:45PM Driftwood - Five piece Bath-based rock and blues band playing classic 50s/60s/7os covers with lots of foot tapping energy and style.
8:15PM Corvus – Classic rock covers band, with some added modern pop and a few other twists and turns to add a bit of funky spice.
9:00PM Music moves inside
9:30PM Caught on the back foot - An extremely versatile and talented covers band who play a massive range of music of all genres, from Iron Maiden to Stevie Wonder with a bit of Oasis for good measure.
Sunday 11th September
11:55AM Show opening – Intro/Welcome
12:00AM Undercover– A seasoned South Glos based cover band playing classic rock & pop tunes from across the decades, delivered with plenty of energy and volume.
1:00PM CHSW - a short Summary on the Charity.
1:30PM The Frogs – North Somerset 5 piece Band playing only the greatest hits from Transatlantic 50's/60's Rock and Roll and Rhythm and Blues.
3:00PM The Cringe – Classic Rock focusing on the music of Led Zeppelin and other Seventies trail blazers.
4:00PM Awards, Raffle, Auction etc.
5:00PM The Salvage Crew – Local musicians with years of experience playing 50's to 90's pop, rock favourites that will get your feet tapping. We'll put a smile of your face.
6:00PM Show closes :(